BioSpan Technologies, Inc.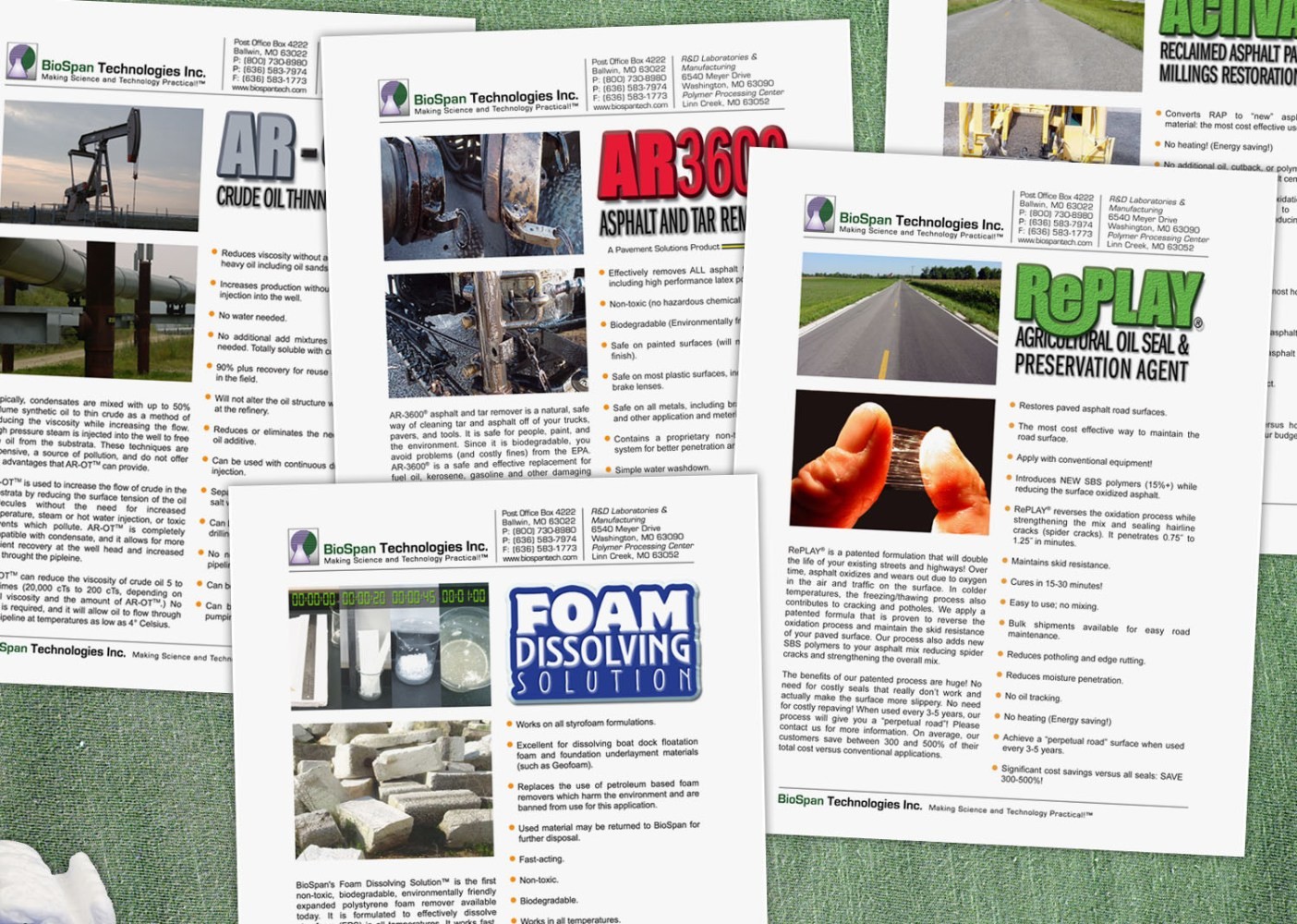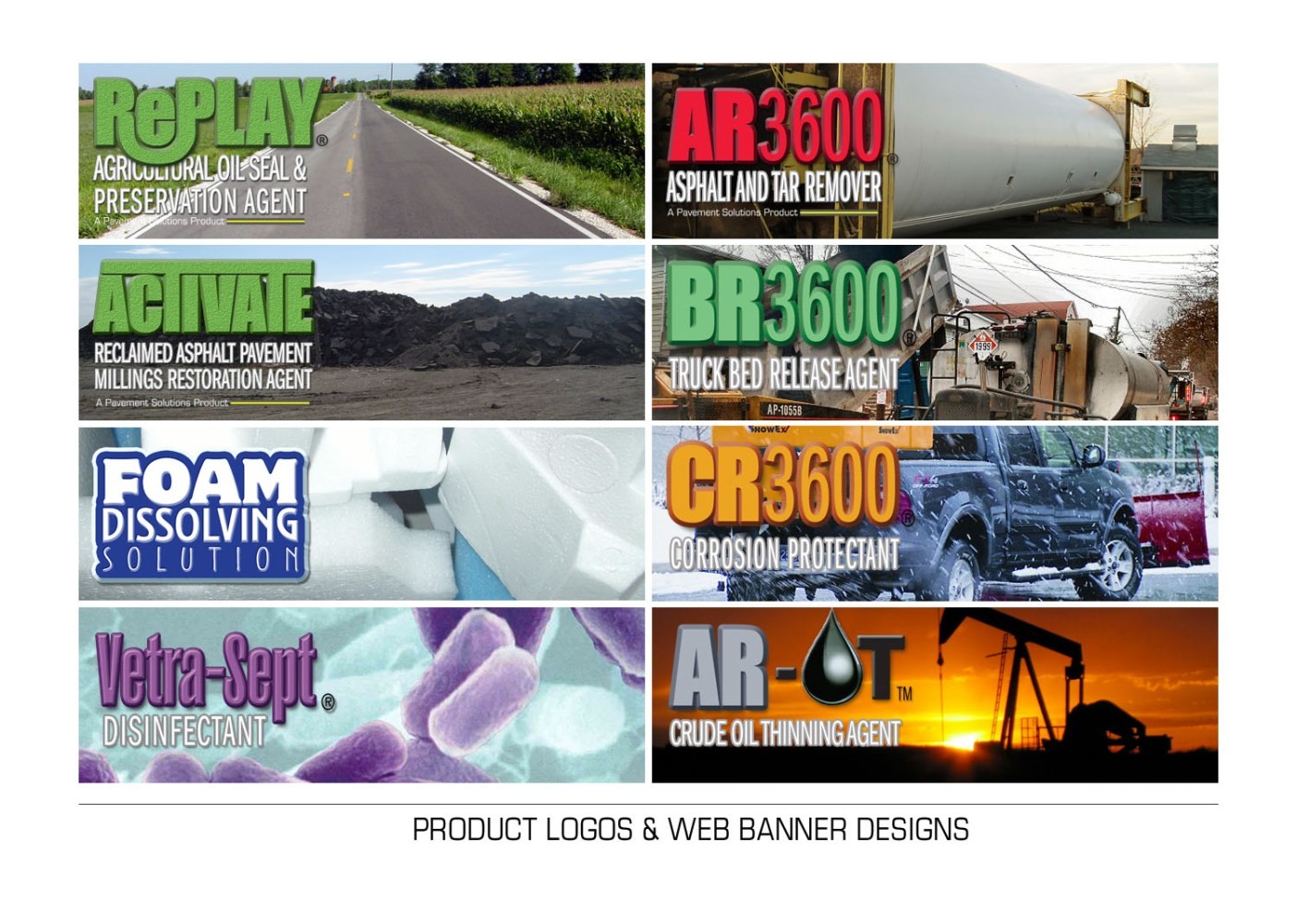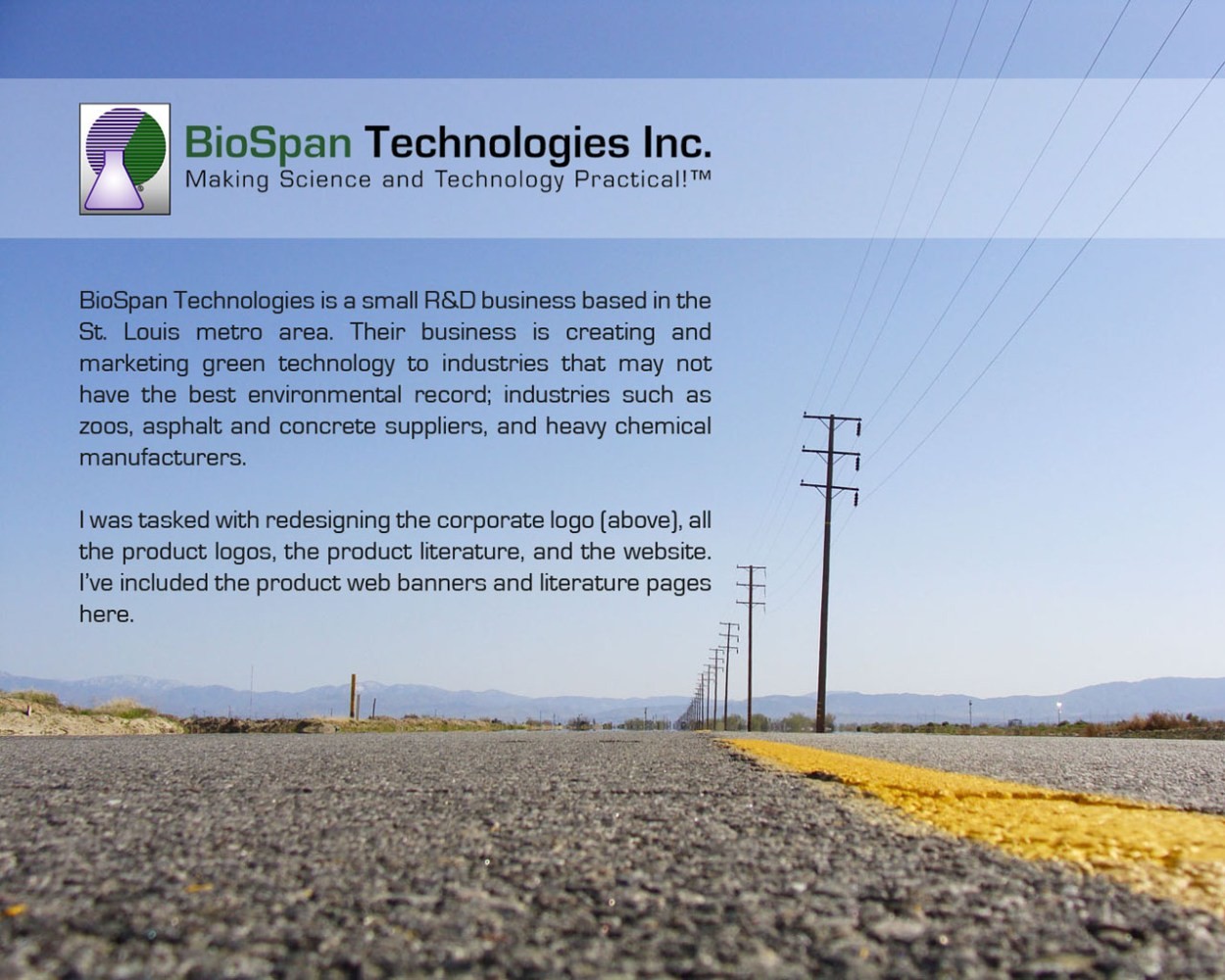 BioSpan Technologies is a small R&D business based in the St. Louis metro area. Their business is creating and marketing green technology to industries that may not have the best environmental record; industries such as zoos, asphalt and concrete suppliers, and heavy chemical manufacturers.
I was tasked with redesigning the corporate logo, all the product logos, the product literature, and the website. I maintained the website from 2005-2010 and I was also the National Sales Manager for the company before parting ways in 2010.